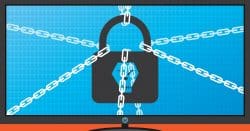 Ransomware attacks are targeting local governments in a big way this year, resulting in hundreds of thousands of dollars in ransom payments and tens of millions of dollars in financial impacts. These attacks have evolved of late to be much more effective in taking over critical information systems and to demand significantly higher ransoms than in previous years.
All county, municipal, and other local government agencies should be alert to this trending threat. A comprehensive security risk assessment, coupled with ongoing risk management activity, is the best way for agencies to understand the risks to their information systems, prevent attacks like these from being successful, and mitigate the financial and operational impacts if an attack does take place.
Ransomware has been a major cybersecurity concern over the last few years, but, as a recent Wired article notes, "For local governments, this past year has been a particularly brutal reminder of the threat." The article continues:
"Following a 2018 attack that paralyzed the city of Atlanta for weeks, more than half a dozen cities and public services across the country have fallen to ransomware so far in 2019, on a near monthly basis; the Administrative Office of the Georgia Courts became the latest victim this Saturday, when an attack knocked its systems offline."
The FBI discourages ransom payments, noting that "paying a ransom not only emboldens current cyber criminals to target more organizations, it also offers an incentive for other criminals to get involved in this type of illegal activity." However, some organizations don't see any other option.
Notable Local Government Ransomware Attacks:
Why Are These Attacks So Bad?
These attacks appear to be an evolution from much of what we've seen before in a few different ways. First, attackers seem to be targeting county and local government agencies. Previous ransomware attacks have generally been either completely random or targeted at major corporations and infrastructure.
Second, attackers are growing more sophisticated. Rather than encrypting whatever they touch, the attacks seem to have multiple phases: gaining a foothold in a network, often through phishing; moving deeper to gain access to critical systems; then finally triggering the ransomware to take over the "crown jewels" and inflict the most damage.
Third, the ransom amounts are increasing from hundreds of dollars a couple years ago to hundreds of thousands of dollars now.
Protect Your Agency
The Fayette County, Ohio attack shows that Ohio county government agencies, even small ones, are at risk of being targeted with these attacks. This is not a theoretical threat!
Effective risk assessment and ongoing risk management are key for agencies to address this threat. Through risk assessment and management, agencies can identify their vulnerability to an attack like this, ensure appropriate protections are in place, and implement the needed backup and recovery capabilities to mitigate the damage should an attack be successful.
The Fayette County government is in better shape than most others we've discussed because they appear to have taken at least some of these risk management actions.  Eagle reached out to Fayette County Commissioner Dan Dean who said that, although the investigation won't be complete for a few weeks, it appears that nothing was stolen.  All of their primary systems were backed up, and they are using this attack as a way to help them make focused changes in the application of their risk management processes.
We don't want you to be caught unprepared!  If your agency is concerned about this growing threat or is unsure of your risks and security protections, contact us to discuss how Eagle Consulting Partners can help.
Image by Katie White from Pixabay