Meaningful Use / Promoting Interoperability Services
Specialists to Manage Promoting Interoperability for Your Practice.
Meaningful Use and Promoting Interoperability. The "Meaningful Use" programs were originally designed to reward providers for implementing electronic health records systems. One of these programs is the Physician Medicaid program. This particular program rewards qualifying physicians $21,250 for the first year and 8,500 for subsequent years up to six years ($63,750 total).
While the Physician Medicare Program under the Meaningful Use program was consolidated under the MIPS program, the Physician Medicaid program remained under the Meaningful Use program. In May 2018, the "Meaningful Use" program was renamed "Promoting Interoperability". Although the "Meaningful Use" program has changed its name, the Physician Medicaid program under it is still in effect, and its rules have stayed the same.
Eagle Consulting has helped clients with the Meaningful Use / Promoting Interoperability program since it began in 2011, and continues helping clients to this day.  We keep track of the program changes, twists and turns, eliminate the burden from you and your staff, and manage the compliance process for you.  You choose whether to have Eagle handle the entire process — our TotalCare service, or you may pick and choose services on an A La Carte basis, paying for only what you need.  
Promoting Interoperability TotalCare
Eagle Consulting manages the process on an ongoing basis–
We review eligibility of all providers
We monitor statistics for all providers on a monthly basis
We act immediately to correct problems when they arise, working with individual providers as necessary
We resolve issues with your EHR vendor as necessary
HIPAA Security Risk Analysis included
We handle the MU Attestation
Full "Book of Evidence"
All work done remotely – avoid costly travel expenses!
Successful compliance guaranteed — or your money back!
Simple, all inclusive fee per provider per month
Promoting Interoperability A La Carte
You pick and choose the services you need, for example —
Assistance with Attestation
Fast and accurate answers to specific questions
Troubleshooting with vendor issues
Help with the Privacy and Security Objective – The HIPAA Security Risk Analysis and correction of deficiencies
Work done remotely or on-site
Fixed price and/or hourly pricing based on your preference
Don't delay – current regulations require a full year of participation… If you wait until the end of the year, it may not be possible to comply.
Remember… Our unique assessment measures both compliance to controls and the level of risk that exists as it relates to IT threats,  existing vulnerabilities, and the probability that these vulnerabilities will be exploited.  Your software cannot do this.
Contact Eagle Consulting Partners Today for a Quote: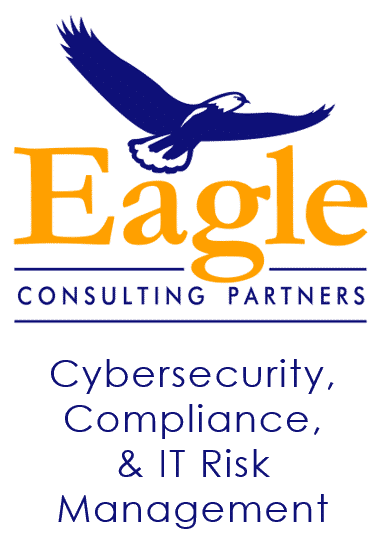 Promoting Interoperability (formerly Meaningful Use) Modified Stage 2 & Stage 3 Support 
Physicians have the option to attest to Modified Stage 2 or Stage 3 objectives and measures in 2018.
As of 2017, CMS no longer allows EPs to participate in the Medicaid Promoting Interoperability if in Payment Year 1.
The last year to receive a Medicaid Promoting Interoperability incentive payment is 2021.
Medicare Meaningful Use ended in 2016. It is now the Promoting Interoperability category within the MIPS program.
Providers who failed to successfully attest in 2016 will receive a penalty of 4% of Medicare reimbursements in 2018.
What our Clients Say:
"Eagle's services have been tremendous.  They answered questions and saved us from hours on the phone with the CMS support desk.  In particular, Phil has been wonderful and guided us through the entire process.  I have recommended their services to other practices and continue to recommend them.-– Practice Administrator
"Five stars out of five for Eagle — they saved us time, and when we were audited, assisted us with the audit response — and we passed with flying colors!"
"I would recommend Eagle Consulting Partners to anyone."
No. of HIPAA Compliance Cases with Corrective Action from HHS (source: HHS.gov)