Finally, HIPAA Policies that match unique processes for public health departments
Public Health Departments have unique functions:  Disease Surveillance; Communicable Disease Management; Programs to increase immunization rates; Programs to mitigate risks from lead paint; Investigations of animal bites and of course, safety net health services.  Unfortunately, few if any HIPAA policy templates fit the unique requirements of public health organizations.   Until now!
Eagle offers expertly crafted HIPAA policies designed specifically for public health agencies on tight budgets.  With templates from Eagle you can:
Quickly bring your department into compliance with HIPAA rules,
Saves you $1000's in consulting fees,
Easily edit the templates to address any unique requirements for your agency,
Receive satisfaction guaranteed by Eagle Consulting Partners, a leading consultant for IT security policies in healthcare
A critical feature for health districts is that these policies are designed for full compliance with state of Ohio confidentiality laws that relates to health districts!  Ohio law has requirements which are similar, although differ in certain cases, from the HIPAA laws.
Avoid the fines:  It could happen to you.  During 2014,  the Public Health Department of Skagit County, Washington agreed to settle potential violations of the the HIPAA Privacy, Security, and Breach Notification Rules for $215,000.  In addition to the hefty monetary settlement, Skagit County agreed to a costly Resolution Agreement  to correct deficiencies in its HIPAA compliance program and report to HHS for a 3 year period.  
Limited Time… SAVE 20% ($100) – type in this code at checkout:  Save-20
Contents Include:
CONFIDENTIALITY & PRIVACY POLICIES
POLICIES FOR ALL STAFF
1000 Confidentiality, Privacy and Computer Security Definitions
1010 HIPAA – General Rules
1020 Minimum Necessary Policy
1030 Confidentiality Safeguards (Oral & Written)
1040 Speaking with the Family and Friends of a Patient Receiving Services
1050 Authorizations
1060 Verification
1070 Minors, Personal Representatives and Deceased Patients
1080 Duty to Report Violations and Security Incidents
1090 Disclosures that do Not Require an Authorization
1200 Patient's Right to Access Records
1220 Patient's Right to Receive an Accounting of Disclosures
1230 Patient's Right to Request Additional Restrictions
1240 Patient's Right to Request Confidential Communications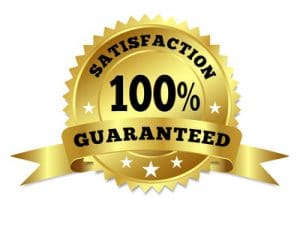 CONFIDENTIALITY POLICIES FOR SUPERVISORS
1300 Mitigation
1310 Notice of Privacy Practices
1320 Non-intimidation and Non-retaliation
1340 Privacy Complaints
SHARED PRIVACY/SECURITY POLICIES
1350 Policy Updating and Staff Training
1360 Sanctions for Staff Violations of Privacy/Security Policies
1370 Business Associate Contracts
1380 HIPAA Assignments and Documentation
HIPAA SECURITY POLICIES
POLICIES FOR HEALTH COMMISSIONER AND THE SECURITY OFFICER
HIPAA Privacy and Security Policies
HIPAA PRIVACY AND SECURITY POLICIES
2000 HIPAA Security Officer and Security Management Process
2010 Data Backup Policy
2020 Disaster Recovery Plan and Emergency Mode Operation
2030 Facility Security and Access Control
2040 Annual Security Evaluation
2050 Audit Control and Activity Review Policy
2060 Malicious Software Protection Policy
2070 Security Awareness Program
2080 Device and Media Disposal and Re-Use
2090 Technical Safeguards
2100 Breach Reporting
SECURITY POLICIES FOR OFFICE MANAGER & SUPERVISORS
3010 Employee System Access and Termination Procedures
HIPAA ADMINISTRATIVE REQUIREMENTS

SECURITY POLICIES FOR ALL STAFF
3080 Computer Usage
3082 Use of Social Media
3085 Portable Computing Devices and Home Computer Use
3090 Security Incident Response and Reporting
Appendix A – Identifying Business Associates
Appendix B – Sample HIPAA Business Associate Agreement
Appendix C – Sample Privacy & Security Officer Duties
Appendix D – Facility Security and Safeguards for Oral and Written PHI
Appendix E – Workforce Access to PHI and Safeguards
Appendix F – Minimum Necessary – Procedures for Routine Disclosures and Requests
Appendix G – Miscellaneous
Appendix H – Ohio Legal References
Appendix I – ORC 3701.17 Protected Health Information
Authorization Form
Notice of Privacy Practices
Disclosure Log
Acknowledgement of HIPAA Policies and Procedures
Confidentiality Agreement for Cleaning Agency
Confidentiality Agreement for Disclosures Under Ohio Law
About the Author:  Gary Pritts is Founder and President of Eagle Consulting Partners.   Gary understands the public health departments as a result of on-site consulting with multiple agencies.  His in-depth understanding of the HIPAA rules, and understanding of the interaction with state law which regulates health departments, have allowed him to create these policy templates.   Gary's extensive experience as consultant to public health agencies, hospital trustee, CSO for a cloud healthcare messaging company and services to over 1,000 organizations over the last 15 years uniquely qualify him to create these policies.  He also understands the business aspects of the agency — he holds an MBA from Harvard. All of these experiences have come together to produce a set of unique policy templates that help cover the unique processes of public health agencies gleaned first hand in the public health trenches.
Limited Time Special… Save 20% ($100)  at Checkout… type in this code:  Save-20

Purchase now:
Protect your organization!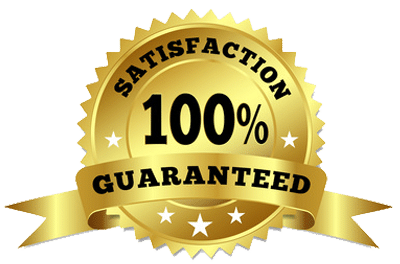 Only Eagle brings decades of healthcare experience to a strong GDPR policy that ALSO covers HIPAA regulations!