Job Openings At Eagle Consulting
Enjoy a Rewarding Career in Healthcare IT & HIPAA Compliance Consulting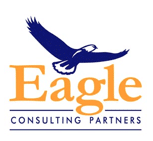 Eagle Consulting Partners, Inc., prevents and solves problems for healthcare-related organizations so that they can achieve better quality, revenue, and care.  We provide consulting, compliance, technology, and management-related expertise.  We are a small firm that operates on Catholic values, strives for authentic human connection in all interactions, and insists on excellence for all work so that we exceed client expectations.
 Eagle Consulting Partners is an equal opportunity employer. We do not discriminate on the basis of race, color, religion, sex, or national origin.
Home of the Cleveland Clinic, the Global Center for Healthcare Innovation & BioEnterprise.com.
Eagle seeks an Executive Assistant to support our Owner and team of consultants. We are looking for a candidate with the following qualifications:
Excellent written communication skills, to include emails, memos, agendas, and other professional correspondence on behalf of the Owner or the company.
Excellent oral communication and personal interaction skills, both on the phone and in person.
Strong computer and internet skills, including understanding of the Microsoft Office suite, customer relationship management (CRM) systems, accounting & invoicing software, and VoIP phone / videoconference systems.
Experience handling basic bookkeeping tasks, or ability to quickly learn these skills.
Highly organized and detail-oriented.
Independent, self-motivated problem-solver.
Proven experience as an executive assistant or other relevant administrative support experience.
Flexible team-player, comfortable responding to changing priorities and "stepping outside of your comfort zone" at times to help with the often-evolving environment of a small consulting firm.
Minimum 2 years' experience in an administrative assistant role.
Experience using WordPress and/or social media for business/marketing purposes is a plus.
Position Duties Include:
Performing invoicing, contract administration, and project accounting activities.
Handling basic bookkeeping tasks, Accounts Receivable, bank deposits, Accounts Payable, and payroll.
Providing executive support activities for the Owner and, to a limited degree, for consultants, to include: Scheduling appointments, making calls and sending emails, helping to prepare for meetings, making travel arrangements.
Preparing reports, financial statements, presentation materials, memos, invoices, letters, and other documents using various software, including word processing, spreadsheets, databases, and presentation software.
Conducting sales support including proposal follow-up, sending contracts for electronic signature, etc.
Maintain and update CRM database.
Providing marketing support.
Providing general administrative support and office duties.
Type:  Full Time
Location:  Cleveland, OH
Education Required:  Bachelor's or associate degree preferred. Diploma required.
To Apply: Send resume, cover letter, and salary requirements to jobs@eagleconsultingpartners.com. For questions contact Mike or Gary at 216-503-0333.