Job Openings At Eagle Consulting
Enjoy a Rewarding Career in Healthcare IT & HIPAA Compliance Consulting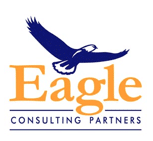 Eagle Consulting Partners, Inc., prevents and solves problems for healthcare-related organizations so that they can achieve better quality, revenue, and care.  We provide consulting, compliance, technology, and management-related expertise.  We are a small firm that operates on Catholic values, strives for authentic human connection in all interactions, and insists on excellence for all work so that we exceed client expectations.
Home of the Cleveland Clinic, the Global Center for Healthcare Innovation & BioEnterprise.com.
The Security Consultant will support HIPAA Covered Entities and Business Associates with computer security risk analysis and management support, technical vulnerability analysis, training, and other security and compliance activities.
Position Duties Include:
Conduct HIPAA Security Risk Analysis
Perform technical vulnerability analyses using the QualysGuard vulnerability management tool
Perform Employee Security Awareness studies using simulated phishing attacks
Perform Penetration testing / social engineering attacks
Customize HIPAA Policies and Procedures for clients
Travel 4-5 days/month is required
Convey a deep sense of care for clients, partners, prospects, and fellow employees
Type:  Full Time
Location:  Cleveland, OH
Education Required:  Bachelor's Degree, prefer Computer Science or related technical field
Experience/Required Skills:
Must be detail-oriented and organized, with good analytical and problem-solving abilities.
Knowledge of HIPAA Security Regulations.
Must have strong written and verbal communication skills.
CompTIA Network+, Security+, and/or CISSP certification, or the ability to obtain these certifications.
Knowledge of other security frameworks, including PCI, NIST, ISO, HITRUST, is a plus.
Ability to learn multiple business systems including: CRM, Accounting, Email Marketing Systems.
Experience and good aptitude with Microsoft Office.
To Apply: Send resume, cover letter, and salary requirements to jobs@eagleconsultingpartners.com. For questions contact Mike or Gary at 216-503-0333.