Job Openings At Eagle Consulting
Enjoy a Rewarding Career in Healthcare IT & HIPAA Compliance Consulting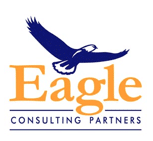 Eagle Consulting Partners, Inc., prevents and solves problems for healthcare-related organizations so that they can achieve better quality, revenue, and care.  We provide consulting, compliance, technology, and management-related expertise.  We are a small firm that operates on Catholic values, strives for authentic human connection in all interactions, and insists on excellence for all work so that we exceed client expectations.
 Eagle Consulting Partners is an equal opportunity employer. We do not discriminate on the basis of race, color, religion, sex, or national origin.
Home of the Cleveland Clinic, the Global Center for Healthcare Innovation & BioEnterprise.com.
Eagle does not have any job openings at this time. However we are always interested in individuals with experience in compliance, information security risk management, policy & procedure development, security audit, HIPAA, HITRUST, and other similar backgrounds. If you would like your information to be kept on file for future opportunities, you may submit a resume to jobs@eagleconsultingpartners.com.